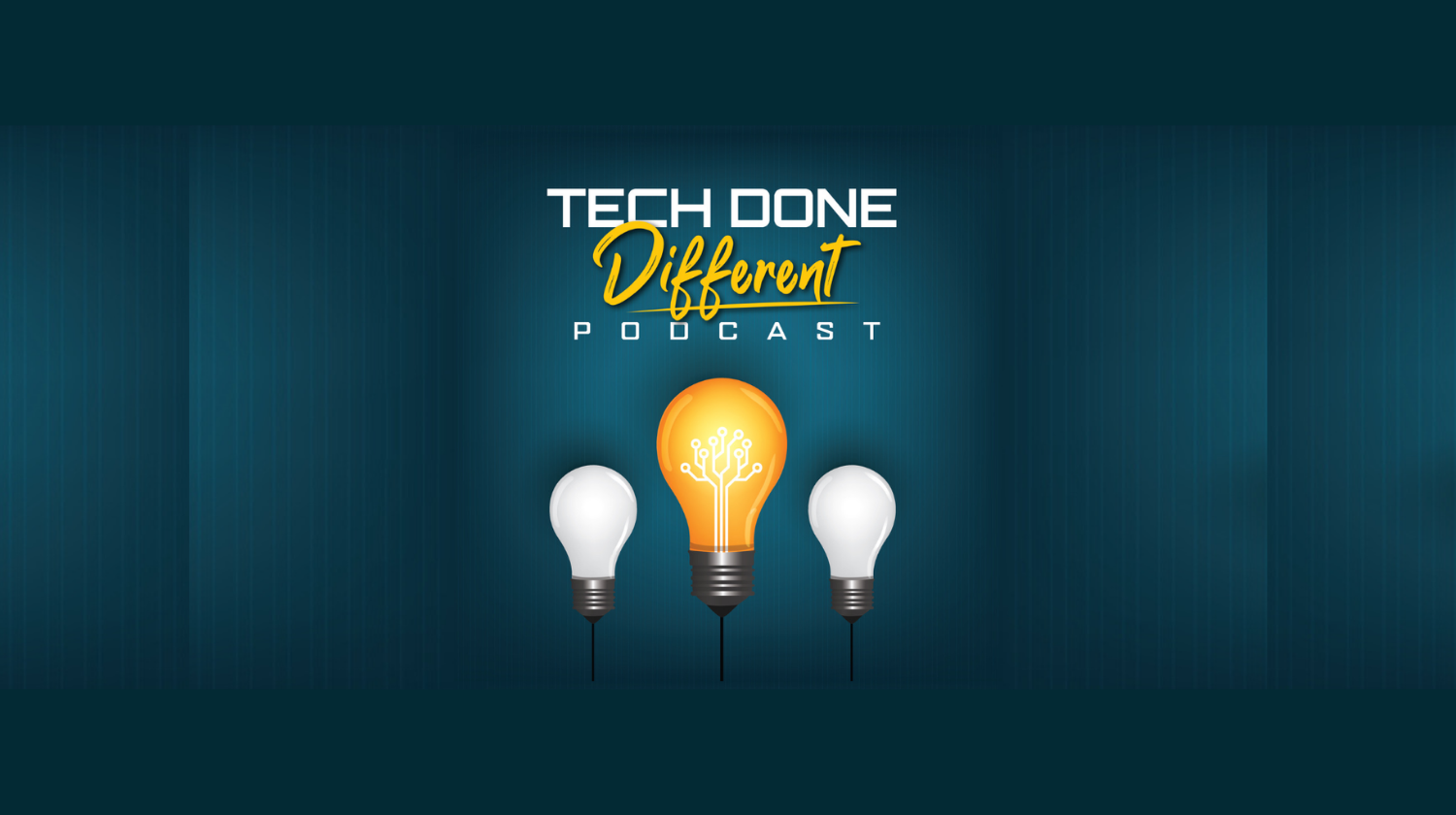 On this Episode of Tech Done Different with Ted Harrington, Executive Partner at Independent Security Evaluators (ISE)...
Social Media and tech have given every sector of business opportunities for success. Advertising has become cheaper and easier thanks to platforms such as TikTok and Facebook. With these rising opportunities, is your business taking advantage of them?
In this episode, our guest is Elliot Elkhoury. He is the founder of Ace Properties, a guru on financial independence through real estate. Ace Properties invests in and provides single-family and multifamily rental property in Indiana, Wisconsin, Kentucky, Tennessee, and Arkansas. Today, Elliot talks about being contrarian and applying the principles that drive success in any field.
You will learn a lot from Elliot, so be sure to stay tuned!
Here are three reasons why you should listen to the full episode:
Learn how Social Media is Giving Birth to Real Estate Opportunities

Understanding the Value of Relationships in Business

The Future of Real Estate Investing
Resources
Connect with Ted Harrington: Website | LinkedIn | Twitter
Episode Highlights
The Underrated Platform
A lot of investment providers or companies in the real estate space don't use social media much. Elliot then saw an opening on TikTok and started creating videos. He created a video that managed to get 350,000 views within a week. Without paying a dollar for advertising, Elliot saw an opportunity on TikTok because it was unsaturated, uncompetitive, and uncrowded.

Any platform where you could easily be in front of thousands of people with little effort and money is worth investing in.
Relationships are Everything
In real estate, relationships are everything. People in the technology space often take advantage of the fact that relationships are underutilized or under-emphasized because it's easy to move on without them. Or the infrastructure of a business allows you to not need it.

In real estate, technology is not present, and relationships are everything. It's the converse of using technology to amplify the ability to build relationships because it is already a relationship-contingent business.
Evaluating Markets and Opportunities
Investing one-on-one is about being a contrarian. The investors that win and beat the market look for the alpha. In real estate or any asset class, even in investing in a business or operating a business, it's about beating the market by performing some sort of alternative investment methodology or business methodology.

Find something that's wrongfully undervalued. Look at everything that everyone doesn't like. Then look for reasons that they're wrong about that. The beautiful thing about real estate is that it is a people's business. It's a very people-driven business.
Chasing Opportunities
If you're the person that's gone and done the work to understand the finer details about a subject that most people just won't understand, then explaining those details won't allow them to sink in information.

There's a level above recognition that creates opportunity. It is finding out why people have a wrongful assumption about something you truly understand. Understanding how they got to that wrongful assumption will then give you a filter of everyone's path. You can almost chase opportunities that exist somewhere on that path because you can assume that many people will have that wrongful assumption.
The Future of Real Estate Investing
The internet still needs to play a bigger role in the ownership of the property because the ownership of property is no longer the investment that many of the new generations of money prefer. It is not attached to how the new generation of money thinks, which is all tech and hands-off.

The Newer Generation wants a concept of an online marketplace that is fully self-serve for property owners who want to sell and buy. The property is up with no obligation for anyone who wants to invest in that property to look at. They don't have to call a realtor and ask questions. Everything they need is right there in the process is self-facilitated.
The Truth about 10-Year Goals
10-year goals give us an excuse to do things slowly because if you look back on the last ten years of your life, you probably could have never predicted the things you would have accomplished by now. Imagine if you had thought bigger, and you expand or compress that down to a shorter term, which forces you to get up and build something. It forces you to make a plan because when you're racing against the clock, it drives us through our careers and our success.

One thing that's characteristic of us is procrastination. We're so busy doing this thing over here today that like the thing that we know is more important. We just wait until the last minute and stretch goals get pushed off.
Powerful Quotes from this Episode
[05:25] "The future of advertising is social media. It is like the new TV. I think the internet is in the early stages of its maturity, and people are just interacting with it. Everything comes through these social platforms. Every business trying to evolve into an internet business includes some level of community and ecosystem. People are just on their smartphones, which are far better than they used to be, and you can do everything through them."
[11:13] "The idea of being able to talk to many people without actually having to talk to them, but still giving them what they need makes the deal happen. That brings money to the table."
[27:23] "I enjoy building a business way more than I enjoy investing in real estate. That's because it requires a lot of curiosity and ingenuity. You could provide more value to more people when you take real estate within the confines of your portfolio. I believe that business teaches you about investments. It's not the other way around where investments teach you about business. Business is a better exercise for doing that than the investment is.
About ISE
ISE is a boutique cyber security agency made up of skilled, certified ethical hackers helping SaaS companies defend against malicious attacks. See what we do on our website. You can also follow ISE on: LinkedIn | and Twitter. Listen to more episodes via our Podcast.