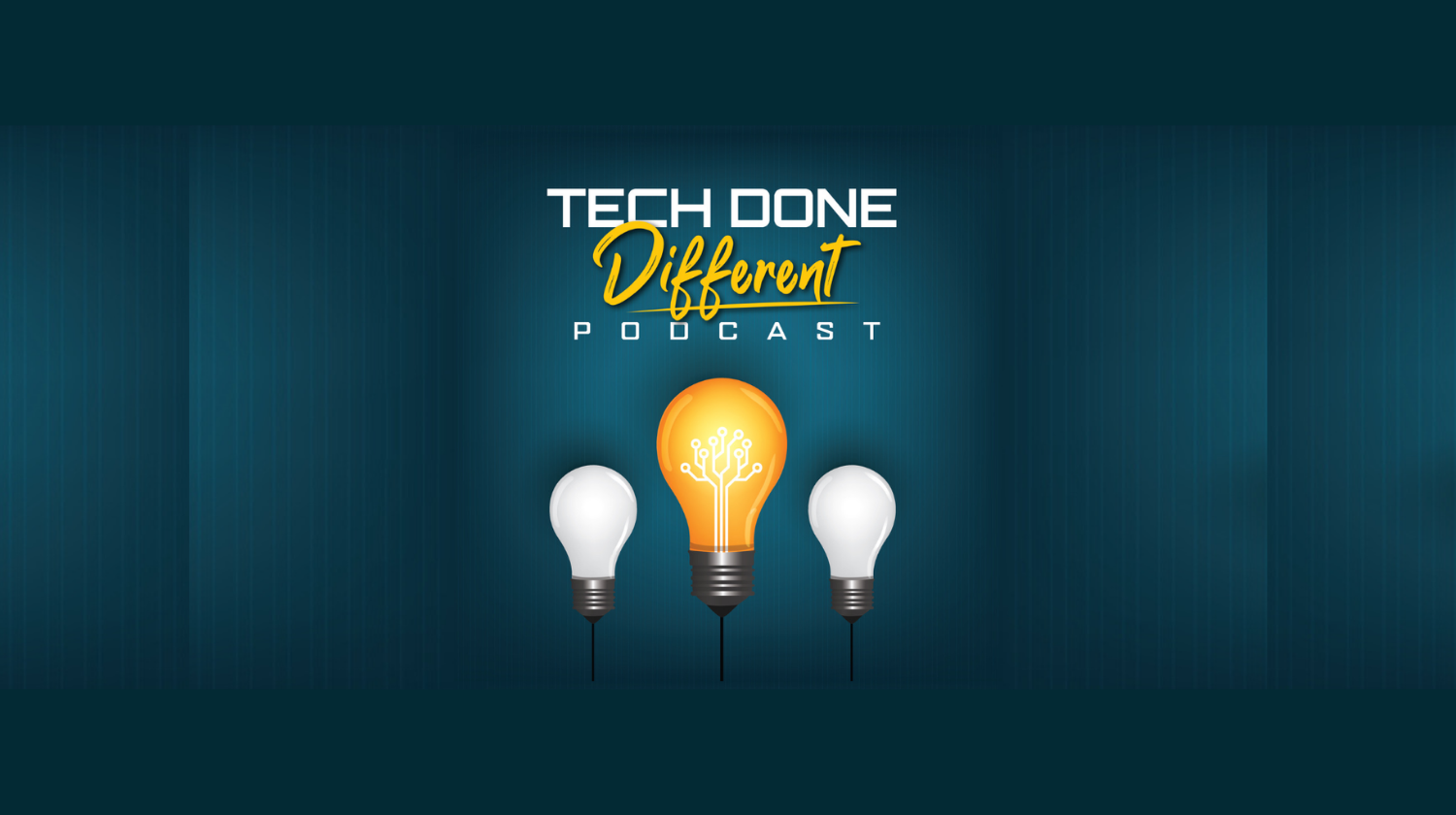 On this Episode of Tech Done Different with Ted Harrington, Executive Partner at Independent Security Evaluators (ISE)...
There's been stereotypes and biases in the cybersecurity industry for quite some time now. Women always have a hard time and require to prove themselves by working twice as hard as the men. Quite unfair, isn't it?
In this episode, Naomi shares all about cybersecurity, cybercrime, and the stereotypes that we often encounter in this field. She will also be sharing all about being a leader in this field and how it affects the community and team.
Tune in and learn more from Naomi Buckwalter!
Here are three reasons why you should listen to the full episode:
Know All About Cybersecurity

Introduction to the Cybersecurity Community and Leadership

Overcoming Cybersecurity Professional Stereotypes and Biases
Resources
Connect with Ted Harrington: Website | LinkedIn | Twitter
Episode Highlights
Losing the Fight Against Cybercrime
Naomi mentioned how they are already losing the fight against cybercrime. It is something that isn't noticeable. If you look into the surroundings and situations when it comes to cybercrime, it has been happening and has affected many lives.
Cybersecurity Community
The cybersecurity team and the entire community should be working and fighting together as a team with the same goal. Sometimes, what happens is the team competes with each other. They don't have great team chemistry.

Naomi thinks that the security leadership is a failure. The leader's role is to spread the security culture within the teams and the whole community itself. This helps in making sure that everyone knows their roles and responsibility. The community should have the same goals from within.

A team member must establish trust within the team. Trust can be strengthened by responding to their messages in a timely manner and give great advice and solutions. Building trust helps them know that you are on the same team. It conditions the mind that you are here to help and you're not an enemy.
Security Professionals
We should understand how much security we should be putting into the business. There are times that the amount of security is too much. This creates a problem because it may mean that you don't have the same goals as the business. You should always align with the business' goals.

Security professionals can be technical. However, too much security can result in businesses removing us from their service because it makes their lives harder. What we need are people that have technical skills, great emotional intelligence, great at building relationships, and empathy.

Studies have shown that women handle leadership better than men. They are great with emotional intelligence, building relationships, and building winning teams.

There are a lot of women who want to join cybersecurity. However, due to stereotypes and biases, it is often twice as hard compared for men.
Guidance to Become Security Professionals
Naomi shared how she always wanted to become a teacher. She finds it easy to teach and explain technical concepts to people. If you are someone who knows a lot in the field, it would be good to apply as a mentor and teach interns the things they need to know about. You will teach them simple concepts, teach using stories and analogies.

There will always be situations that are not in favor of you. If this happens, we have to fight and overcome them to show and help other people who are going through the same struggles.

There are times when the CEO will say how much their care even though they are not. They will always say how they want to help make the world a better place because no one would say that they just want to have profits. At the same time, when it comes to security, they would say they care and that it is important, but they don't have enough security budget.
Powerful Quotes from this Episode
[15:41] "As a security professional, we can be very technical. We know what good looks like, right? But it's too much. There can be too much security, and that's when the business stops listening to us. They're like, Oh, we don't want to involve security because they will make our life more difficult."
[30:04] "We've all had situations where we were not favored in a certain situation, right? But we want to turn around, grow from that, and show other people how to grow out of their pain and struggles. Because that's what human life is for."
[30:40] "The whole purpose of life is to make everyone else's life better and make the world a better place."
About ISE
ISE is a boutique cyber security agency made up of skilled, certified ethical hackers helping SaaS companies defend against malicious attacks. See what we do on our website. You can also follow ISE on: LinkedIn | and Twitter. Listen to more episodes via our Podcast.